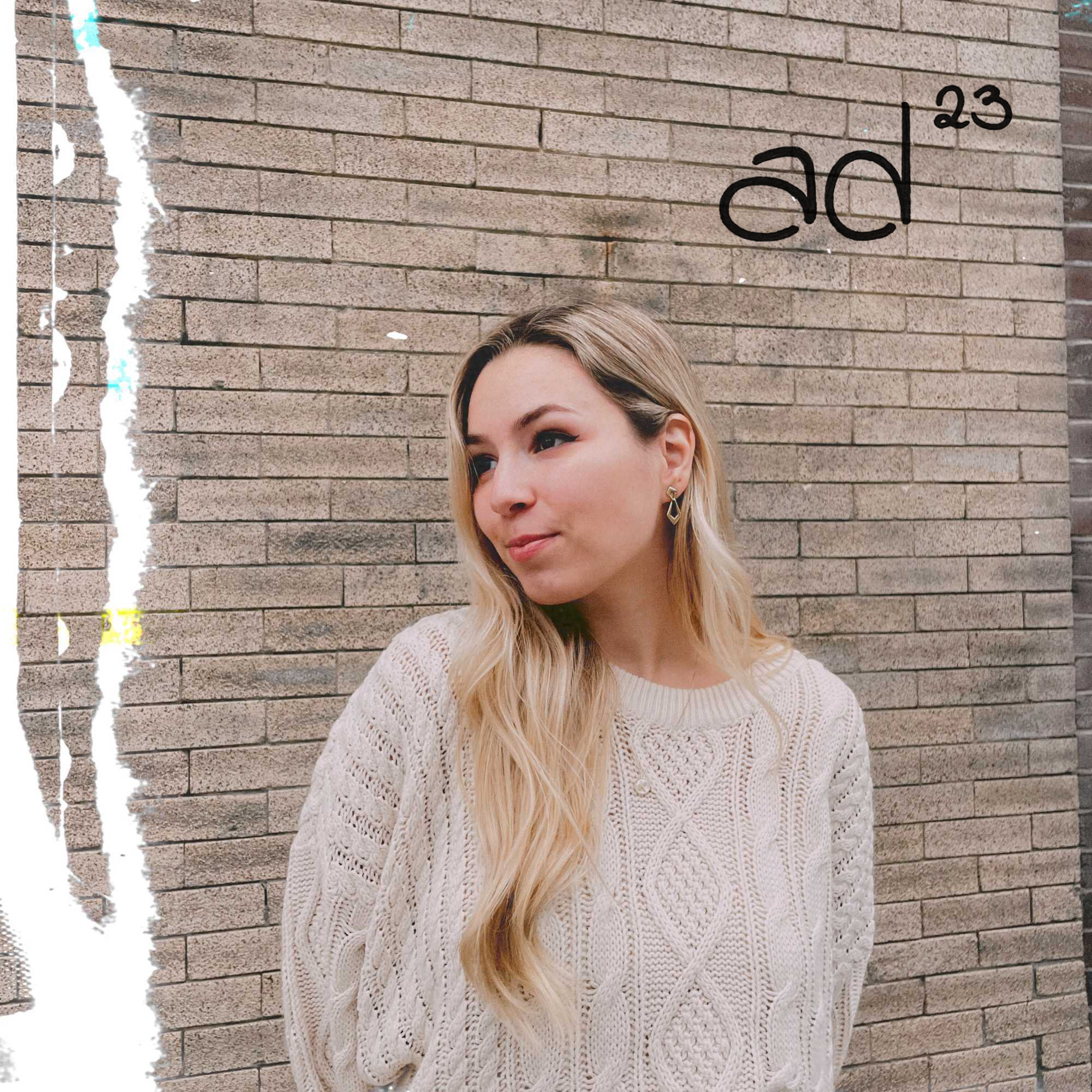 Kayla Ellemberg (She/Her)
French-Canadian artist Kayla Ellemberg is a multidisciplinary designer who focuses on sculpture and advertising creation. Montreal & Toronto based; she combines her manual and digital skills to create one of a kind, detailed, experience-based projects. Her practice often explores themes of consumption and self-perception which is why she is deeply interested in interactive media and the idea that people can be subconsciously influenced into thought and action. Ellemberg values authenticity and sustainable thinking above all else which is what she hopes to translate into her art direction.
Role: Art Director.
Graphic design, branding, work-life balance, organization, system.
Let's stay in touch:
︎
︎
"KaylaCore… who is Kayla at her core? Well first, I am a pickle lover. That's probably not what I should start with, but it wouldn't feel right explaining the essence of who I am without mentioning my love for dill right upfront. Anyways, I could tell you about the soft and neutral tones I'm drawn to like warm beiges and browns and pinks. I could tell you about how much I appreciate a good corinthian ornamentation or a detailed woven pattern and how I think my style is quite natural yet eclectic. But more than a visual aesthetic, my core is how I approach things. I value authenticity, empathy, and experiences, and I'm not afraid to speak my mind or to be bold. Rather I enjoy it! I love things that are complex, yet seem effortless, like stars and perfect glowy skin. Like how does that even work? Overall, my core is modern, but classic and deeply inspired by genuine interaction".
The Modular Workforce

The Modular Workforce is a non-profit organization that aims to provide resources and support for individuals and businesses to create a more fulfilling and adaptable work environment. The focus is on promoting a modular workforce, which allows for flexibility in terms of work hours, job responsibilities, and career paths. The project includes services such as career/life itinerary building, personalized retirement plans, employee satisfaction evaluations, and an exchange program between businesses.



Additionally, there will be workshops, external communication platform partnerships, and social media accounts to help provide advice and connect individuals who are trying to make this systematic change. Overall, the goal of this project is to create a work environment that prioritizes individual goals and values, and ultimately helps redesign work with a more humanist approach that fits 21st century needs.